Watch Tom share his experience with Done In One® Dental Implants
In this video Tom talks about how his struggle with dental problems over the years, his experience with the Done In One® procedure and what those considering implant teeth should expect after their procedure.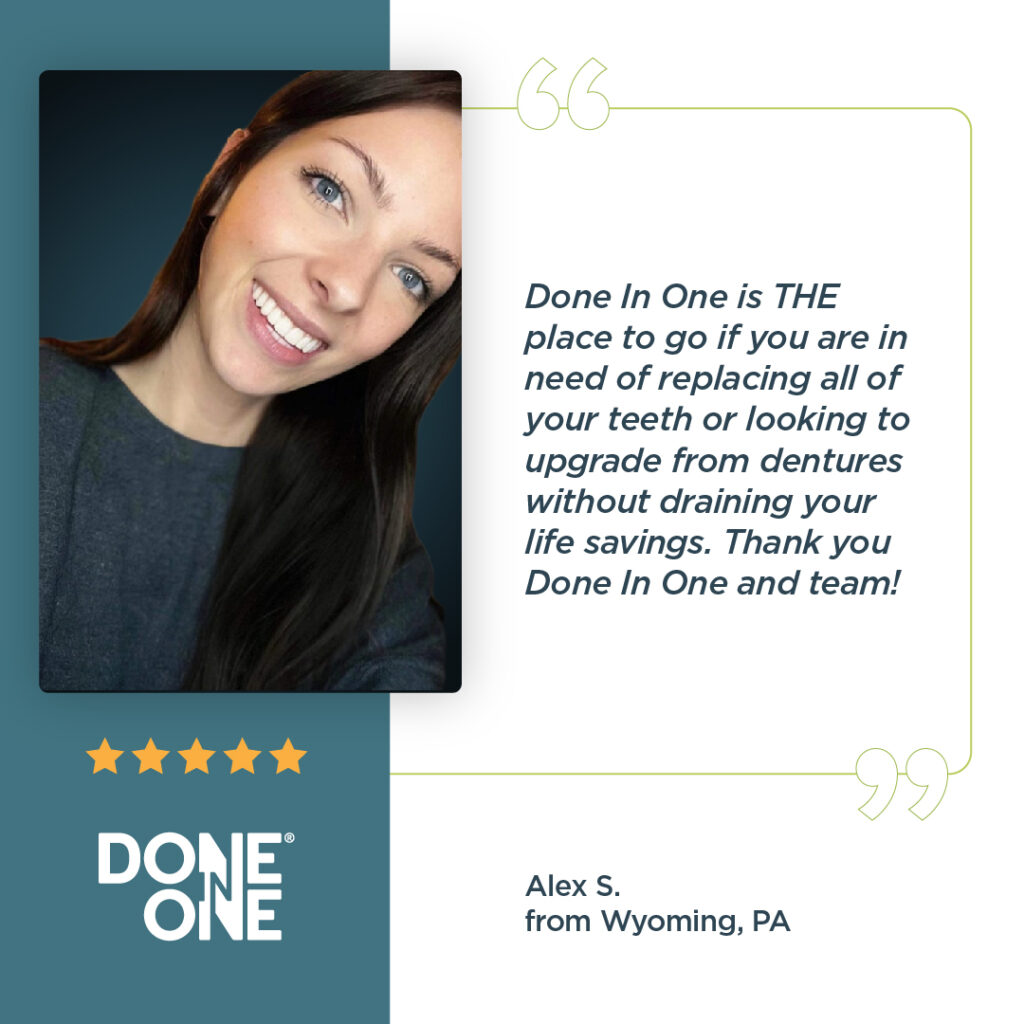 This is it, this is THE place to go if you are in need of replacing all of your teeth or looking to upgrade from dentures without draining your life savings. The whole process is fast, easy and if you travel from out of state you can honestly make a vacation out of it. The best part is that the surgeon and entire team treat you like family. Every second of the way, you genuinely feel them go through it with you and root you on.
I can eat apples again. Thank you Done In One + team
From start to finish, Michael was very thorough with the price and financing options for my entire procedure. He walked me through the whole process from start to finish over the phone and didn't let me settle for less. He then handed me off to Lilia, their financing coordinator and might I say this is a very astonishing young lady at her job and was able to get me the exact pricing options and was super kind and understanding.

The surgery went outstanding of course and Dr.Dan was very Gentle and made sure I was comfortable through the whole 1 hour procedure with minimal bruising. The dental hygienist Nadia was the absolute best at her job as we walked through colors, size, and bite alignment and gave me her honest opinion of what looks good on me as far as my smile.

The healing process took less than 10 days because the outstanding service and procedure was done the right way and I will always be grateful for this humongous milestone in my life.

I hope that when you choose to invest in yourself you choose Done In One Boca Raton Fl. Mind you I had 20 extractions and received the full arch restoration Top and Bottom in 2 hours so don't think twice about the service you'll receive from Done In One. Dr.Dan is a BEAST!
I just got back home to Knoxville, TN after having my surgery last Monday. Thank you to the entire team!!! I truly felt like the entire staff was so empathetic and caring. l've never had such a positive experience in a dental office in my lifetime!
Dina- you're amazing at what you do and I am forever thankful for Dr. Dan choosing this profession. Y'all are changing lives! I created a tik tok I created in hopes to inspire someone else. Go find me @skipmamakelmade #tiktokkelly 🦷👄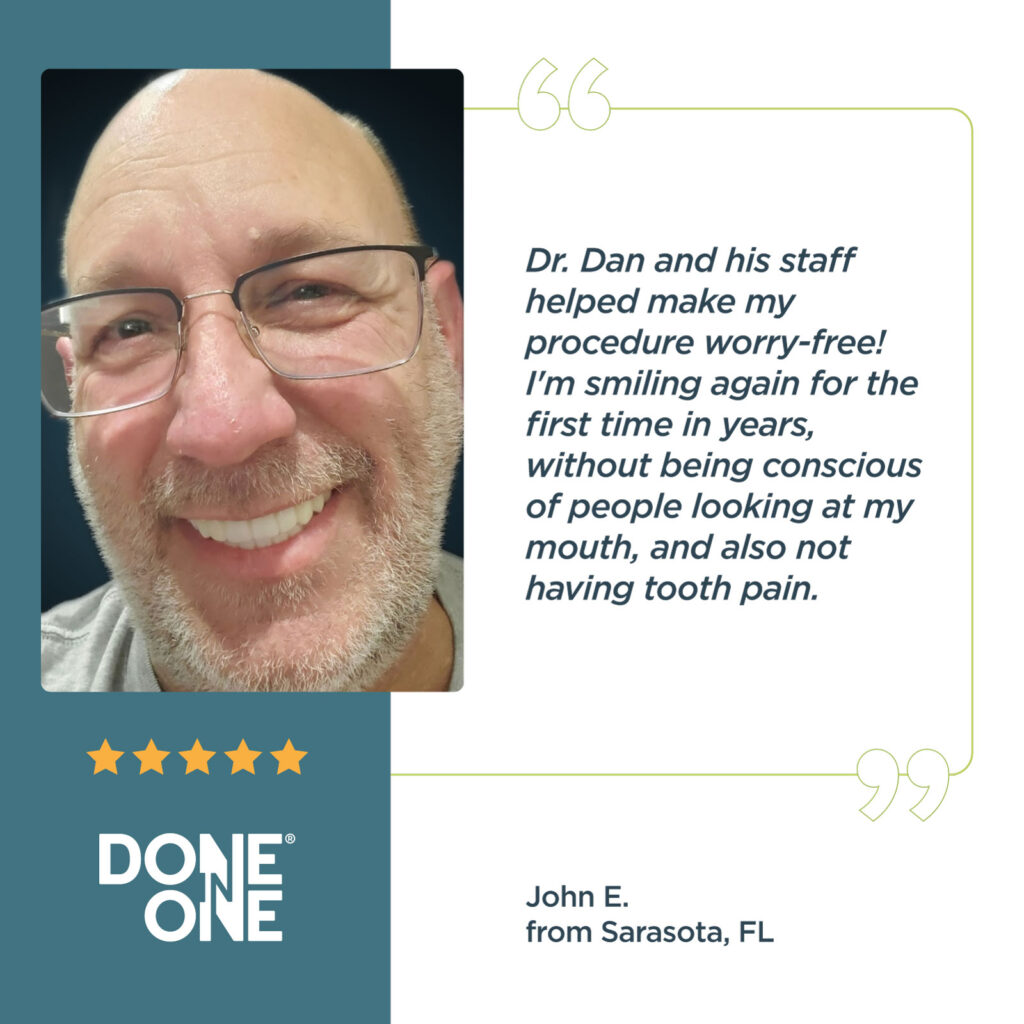 Dr. Dan and his staff helped make my procedure worry-free! I'm smiling again for the first time in years, without being conscious of people looking at my mouth, and also not having tooth pain.
These implants are a life-changer, and I'm glad I made the trip across the state to get it done.
I was introduced to Done N One after a year of meeting with the choice that wasn't so clear they wanted me to take a second mortgage out and have only 20 plastic teeth for one full year and then get my permanent teeth, well a lot can happen in that year that you paid for and have no permanent teeth but the science backed this revolutionary process to get permanent teeth in 48 hours since your mouth is healing why not heal with your permanent dental implants?
Well I did just that went on a Monday and Wednesday I had a permanent set of lowers & uppers which transformed my smile and life!

I give 10 stars to the procedure and solution it completely changed my life ! Here's looking at you! And smiling…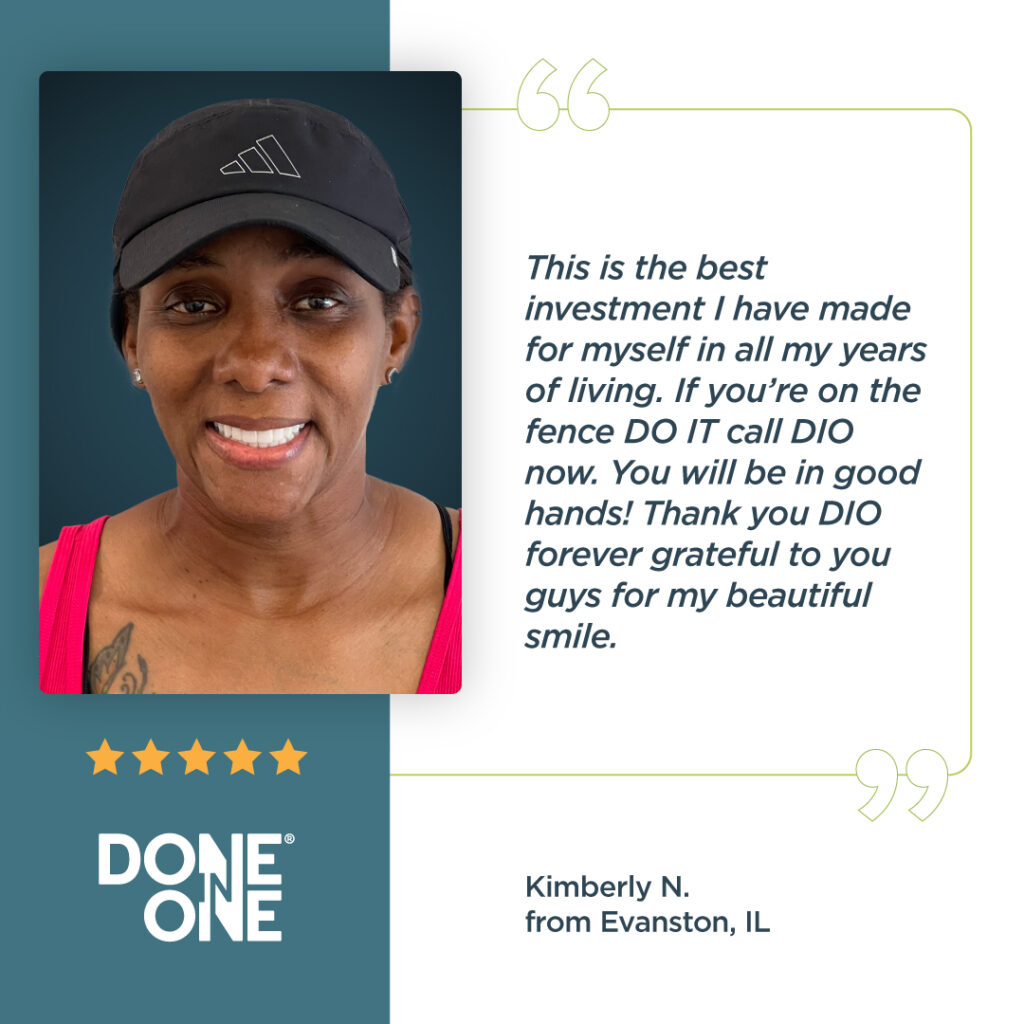 I don't normally write reviews under no circumstances!! But let me tell you DIO is the place to go. I lost a tooth (front) unexpectedly May 30th. It was an EMERGENCY situation for me lol.
I called Lilian and she got me down to Florida from Chicago and in Dr Dans chair by 12:30pm June 1st not even 24 hours from the time I called. I got the travel package. Daniel made sure our flights was booked we were checked in picked us up.. dropped us… dropped off extra medication for me.
Listen! The whole team at DIO team is AMAZING Nadia is a beast and her assistant (don't remember her name) the whole team is amazing. This is the best investment I have made for myself in all my years of living.
If you're on the fence DO IT call DIO now. You will be in good hands! Thank you DIO forever grateful to you guys for my beautiful smile.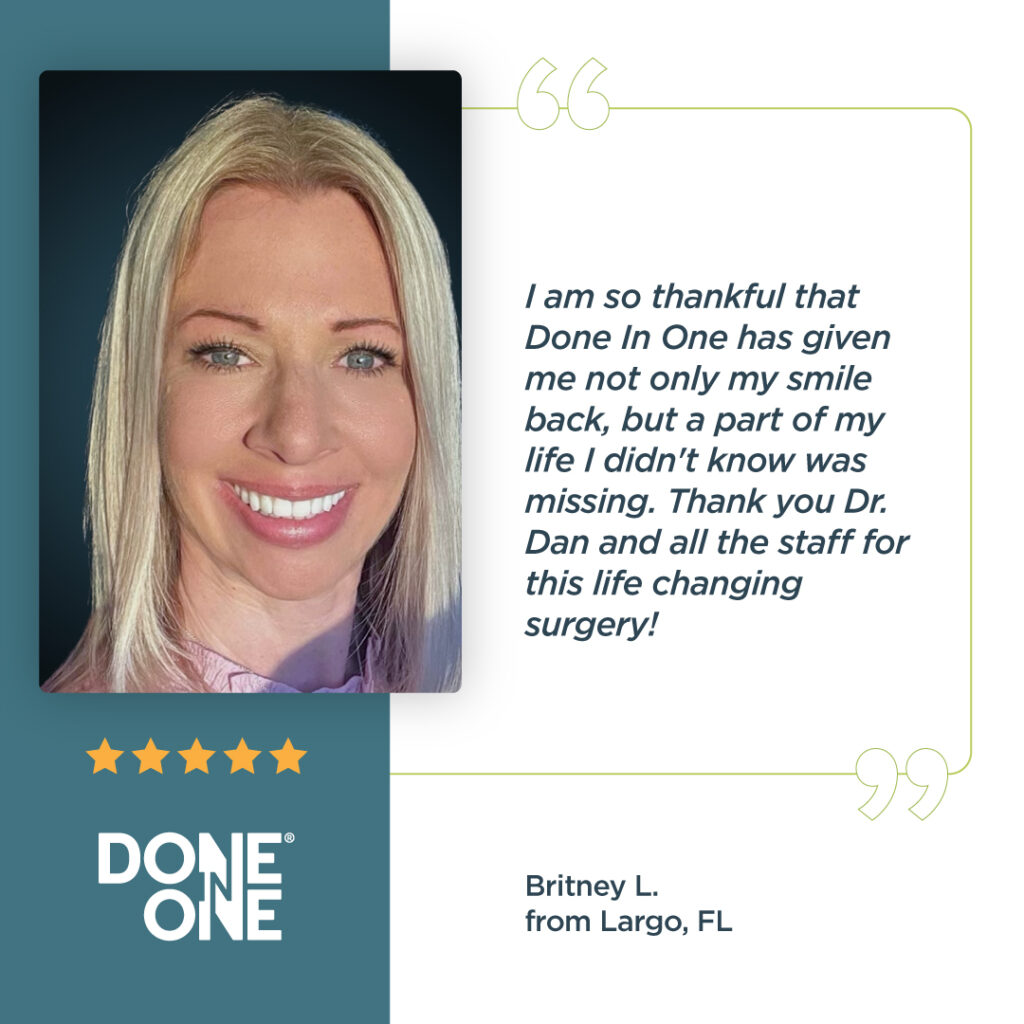 Zirconia in recent years has become the go-to restoration for a lifelike appearance and realistic translucency.
It is also highly customizable, making it the reigning industry standard in dentistry.
After having been through the Done in One process, I just wanted to throw two major takeaways out there for folks who are on the fence or will be going through the procedure that I haven't seen talked about much.  (I'm not going to include how great the Done in One staff is because they can't possibly be that awesome and not already know it 👍)
1.  From my experience, it has undoubtedly been worth it.  I'm not wealthy by any means.  I'm probably right in the middle of the road for my area as far as income goes.  I had to refinance my mortgage to be able to afford this life-changing event, and I haven't had one single regret.  If you're considering doing this and you are concerned with buyer's remorse, all I can say is that has been 0% of an issue for me.  I feel a million times better just talking to folks.  I feel like I can be "me" again!
2.  If you can, take someone with you to go through the process.  It's very vulnerable to do this, but if you have someone close to you that you can share the experience with, bring them along! My travel companion was amazing.  She went through this entire journey with me, and I'm grateful beyond words.  No matter how ornery I got during recovery, she was there for me.  I'm so happy I have/had such a caring, thoughtful, considerate person by my side.  She's literally the best!!  And the experience has brought us closer together!
I havent posted a review in 13 years.  If that doesn't show how awesome this has been, I don't know what will!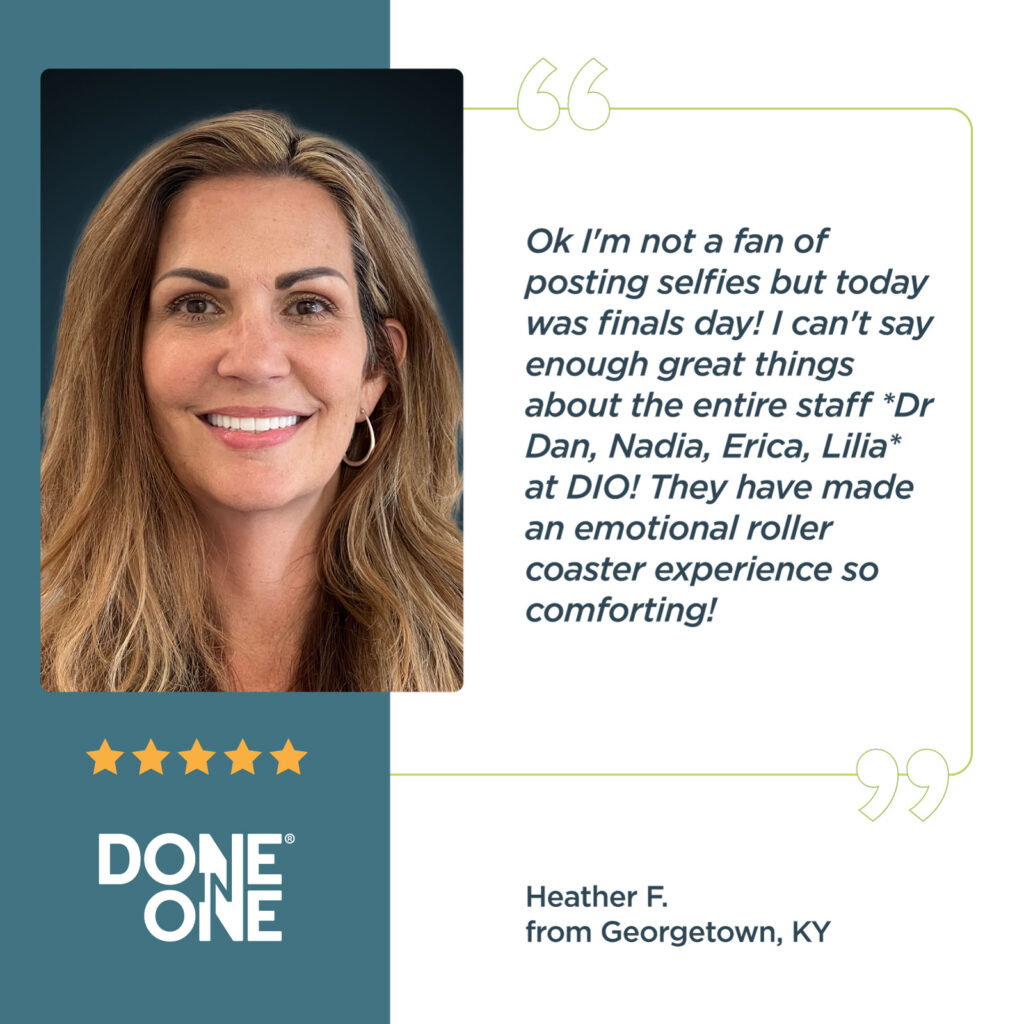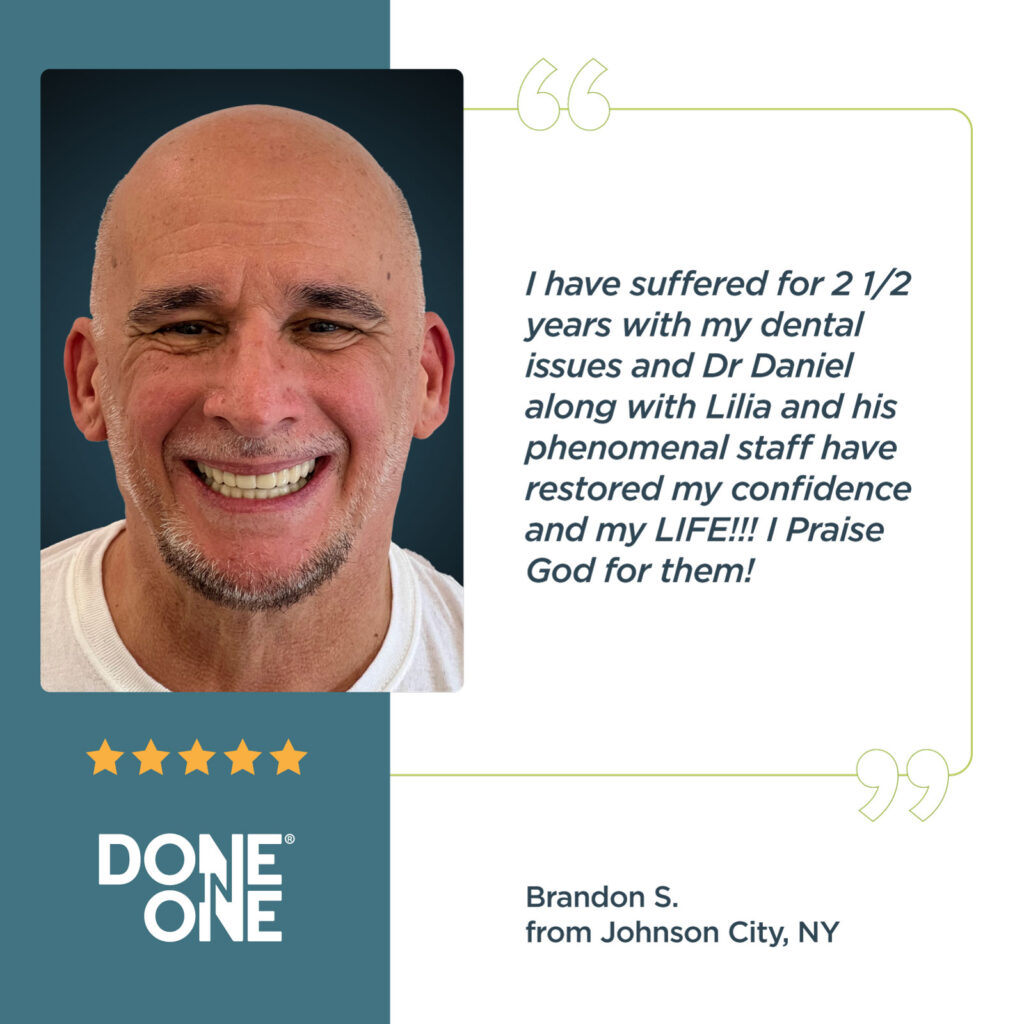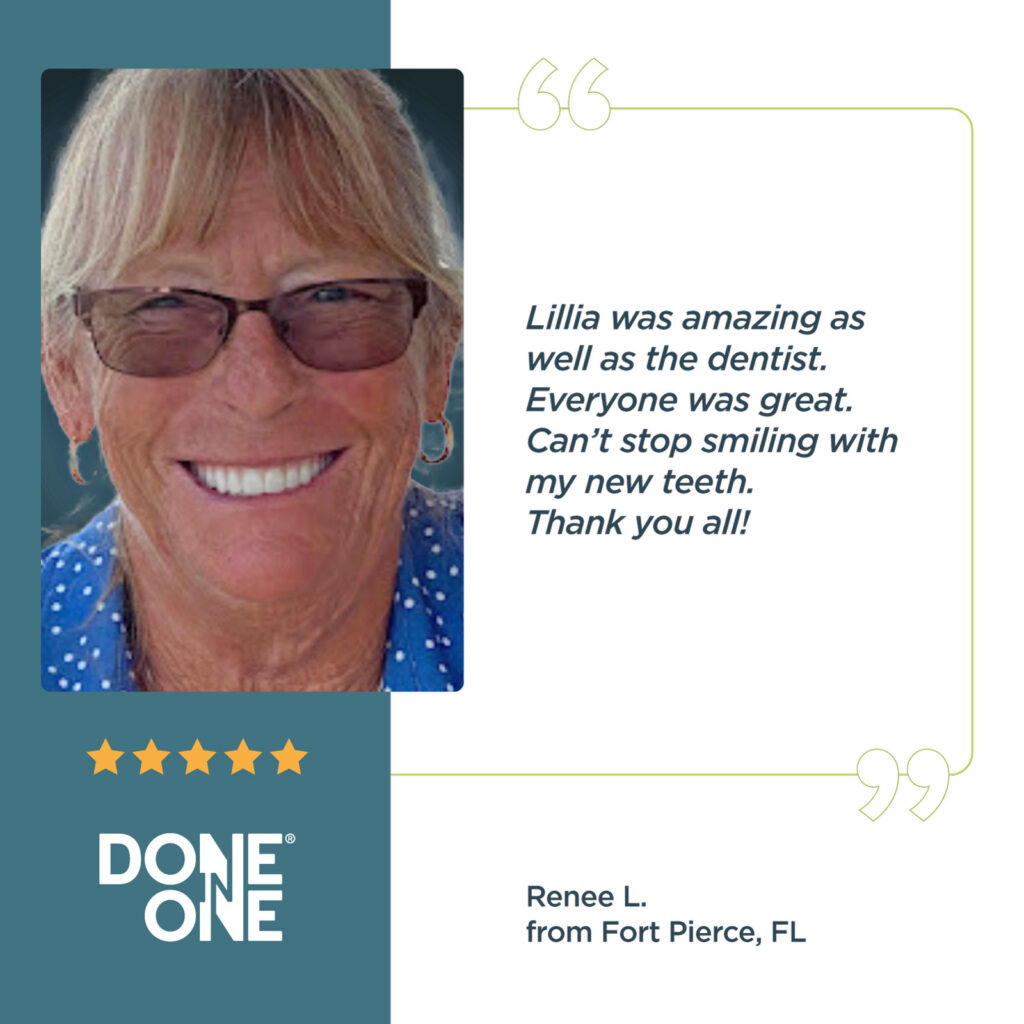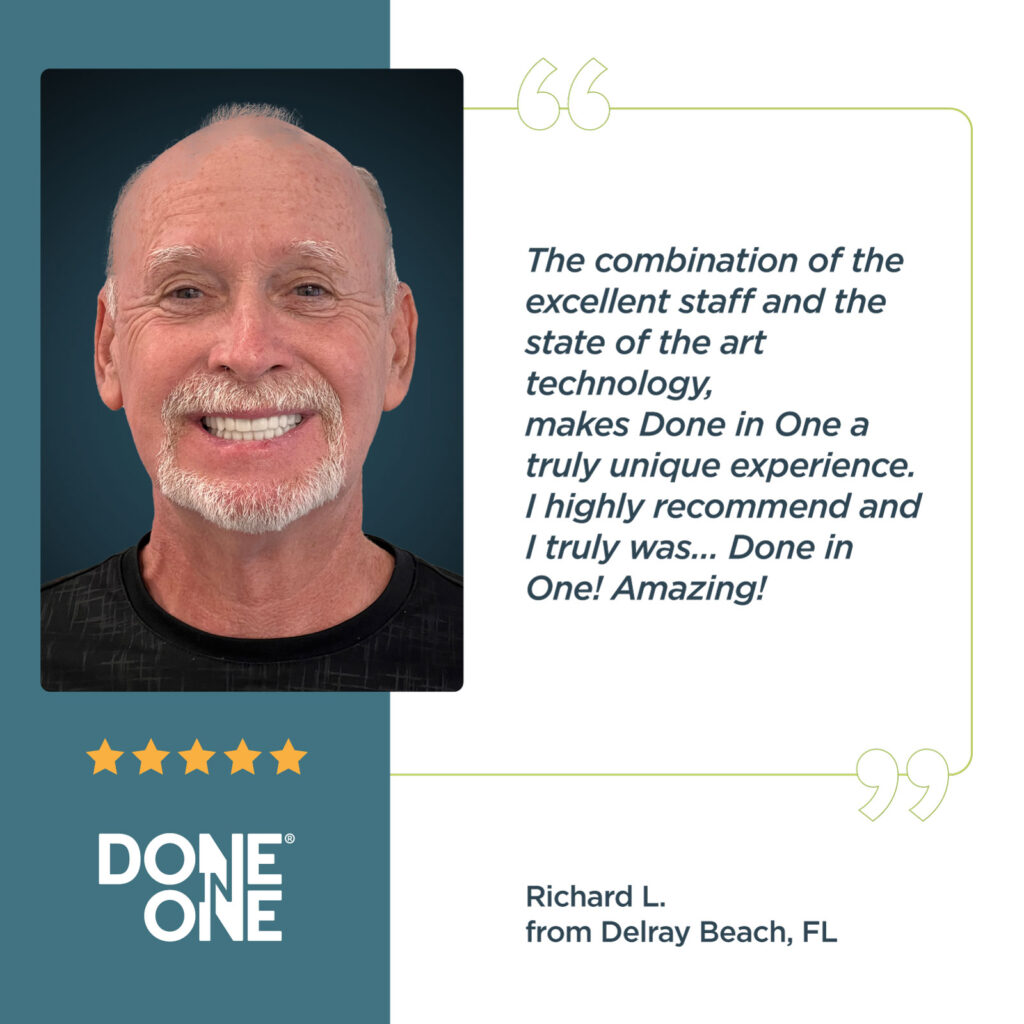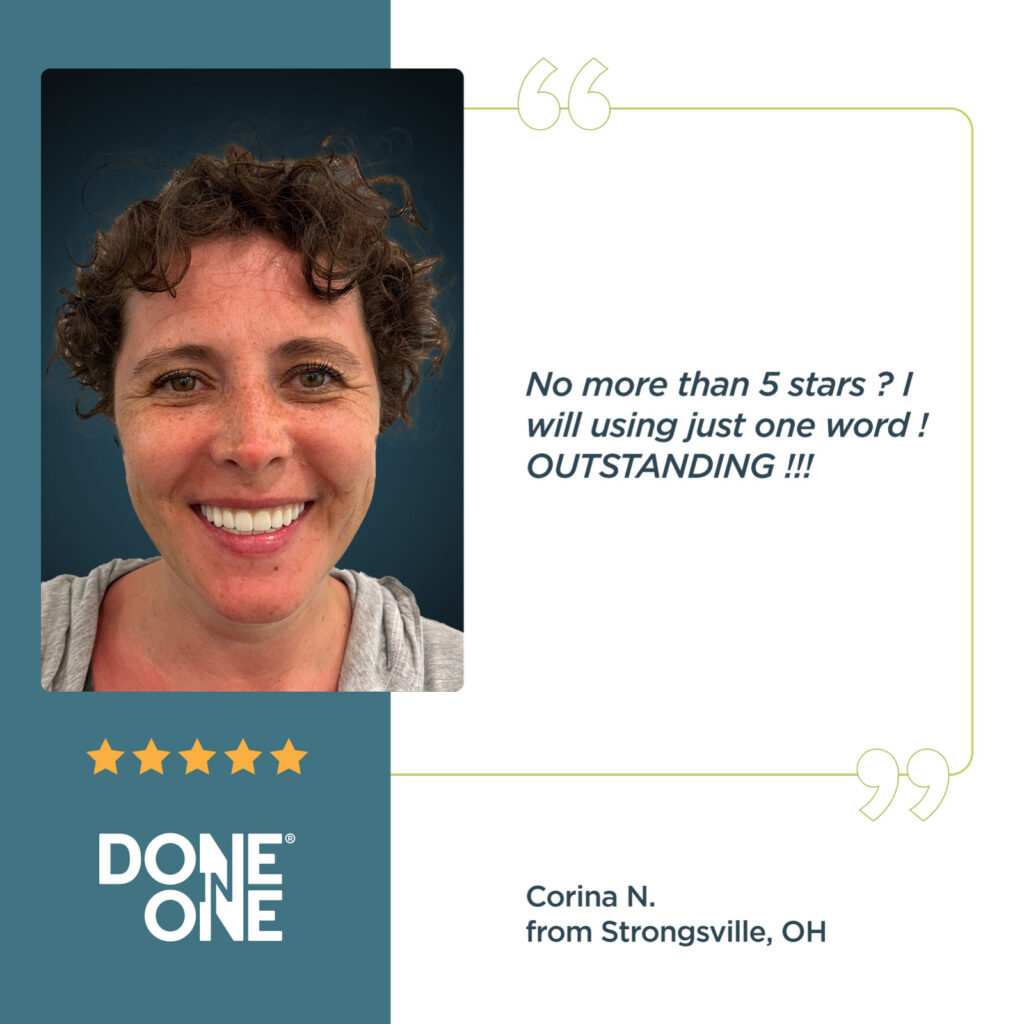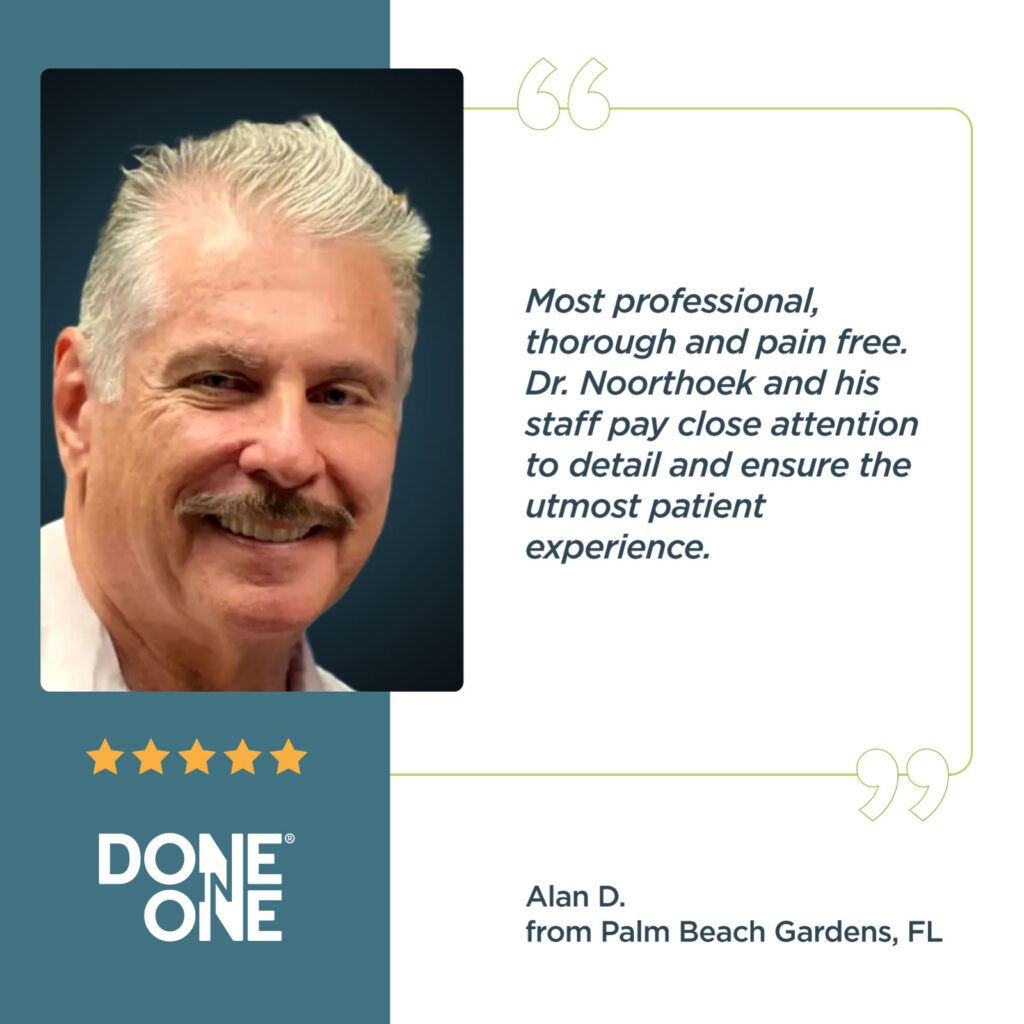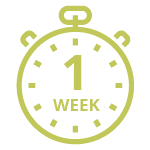 SOLVE DENTAL PROBLEMS
Fastest, long-term solution to help you solve your dental problems.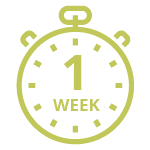 REGAIN CONFIDENCE
More than just a new beautiful set of implant teeth.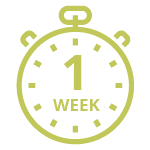 TALK MORE, SMILE MORE
No more covering your mouth and trying to hide your teeth.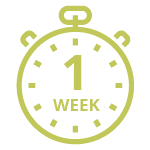 IMPROVE YOUR HEALTH
Comfort and confidence to enjoy all the things that really matter to you.
From New Jersey to Florida! Watch Sheila's Experience.
We offer a complete, all-inclusive concierge package for patients visiting from other states.
Find out if you qualify for Done In One in less than 2 min.
Watch Sarah share her experience with Done In One® Dental Implants
In this video Sarah talks about how her struggle with dental problems over the years, her experience with the Done In One® procedure and what those considering implant teeth should expect after their procedure.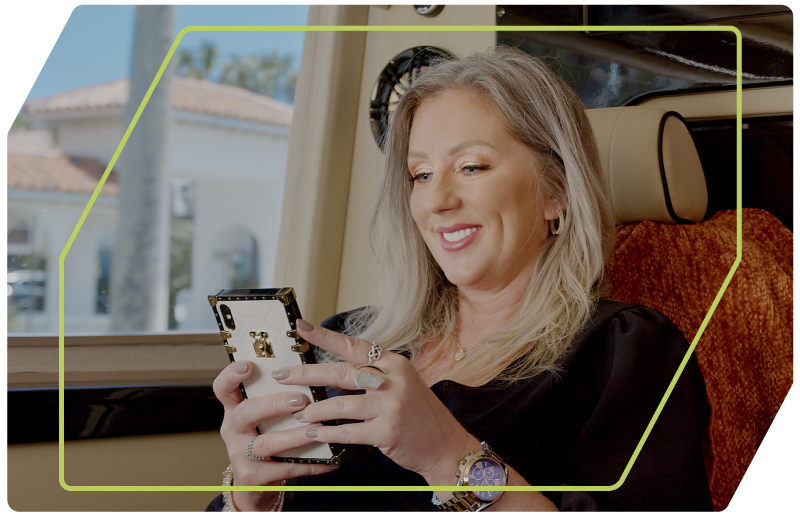 Special travel package for out-of-state patients looking to restore their smiles in Done In One®'s primary Dental Implant Center in beautiful South Florida.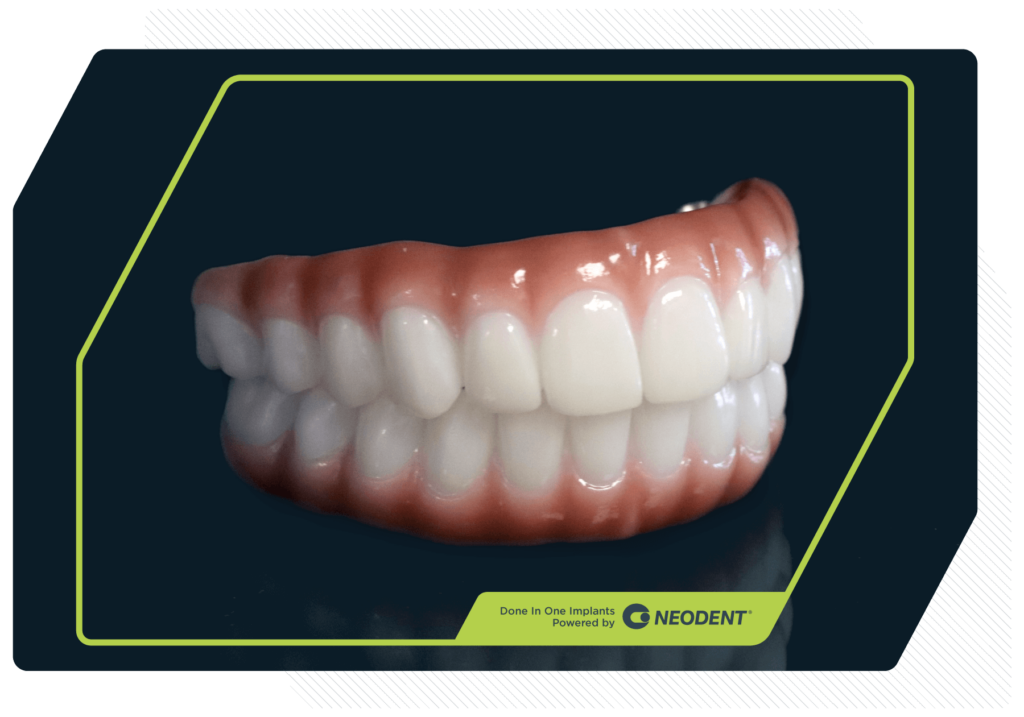 Custom designed in Done In One®'s state of the art dental lab using proprietary technology to ensure a long lasting, high quality zirconia restoration
Until December 31st, Done In One® is offering special pricing on both single and double zirconia arches (upper, lower, or both).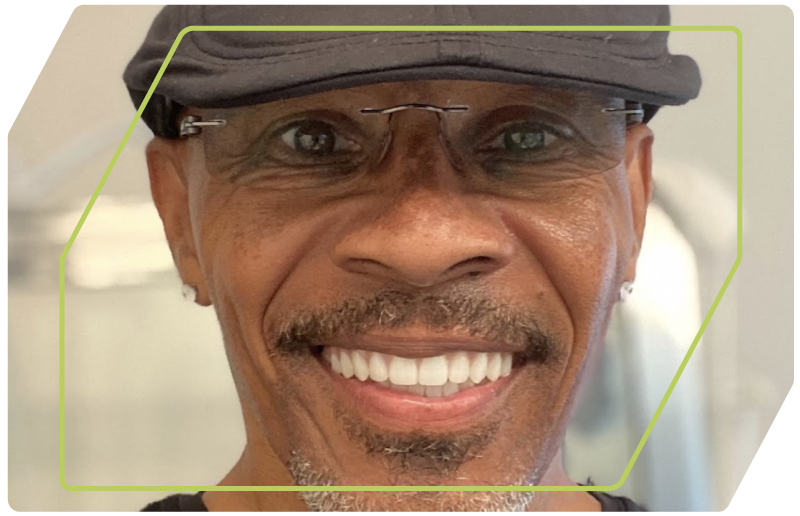 See before and after photos of Done In One® patients and the incredible transformations of this revolutionary implant teeth procedure.